I love boutique fitness. Like love love LOVE. I started working out at Orangetheory almost 7 years ago and instantly fell in love with the workout and community. It was a tough workout that always pushed me to my limits!
However after having a baby and moving to a different town I found that it started to get a little tough to get my workouts in.
When our gyms shut down in March I started to look for other options to stay in shape at home. I saw a Facebook ad for Peloton Digital and decided to give it a shot since they had a free trial. I am so happy I did! The first workout I did, a 60 minute Bootcamp Class with Jess Sims was so similar to my favorite Orangetheory workout, just without the rower (though you could get an in home rower like the Hydrow to supplement Peloton)
I've completed over 450 workouts and am completely hooked on Peloton. I have cancelled my Orangetheory membership and have no regrets! Here's my complete comparison between Peloton and Orangetheory and why I decided to leave Orangetheory for Peloton.
Table of Contents
Do I Need Peloton Equipment to do a Workout?
This surprised me when I first started doing Peloton workouts that you don't need a Peloton Bike or Treadmill to do the workouts! Peloton has a digital option called "Peloton Digital" that allows you to stream all the workouts on your phone, tablet, laptop, or TV.
I started as a Peloton digital member and after getting injured running I decided to invest in a Peloton bike. I have been so happy with my purchase and am hoping one day to be able to also get the Tread+. But for now my old Proform treadmill will have to do for the running workouts.
Peloton also offers body weight only workouts too.
Peloton Workouts
Peloton offers many workouts for all fitness levels. Currently they offer:
Running
Cycling
Cardio (including Family Cardio classes - my toddler loves these!)
Strength
Yoga
Meditation
Bike Bootcamp (read my full review here)
Tread Bootcamp
Walking
Walk/Run Classes
Outdoor Classes (runs and walks you can take outside!)
Stretching and Mobility
I like within each of these classes they label what fitness level the workouts are geared towards, as well as have 2-4 week programs with recommended classes to take if you're just starting out.
How Much Does Peloton Cost vs Orangetheory Membership?
Peloton is less expensive than an Orangetheory membership. For a digital only membership, the price is $12.95/month or if you have their equipment it comes out to be $39/month (there are some extra features that are required for the tread/bike).
If you finance a tread or bike the price will go up, but I found that my Peloton monthly membership and my bike payments still come out to be less than the $150/month I was paying at Orangetheory for my unlimited plan.
Related Post: Why I Love Financing my Peloton Bike
It's also nice that my husband can also use the membership (the monthly membership covers everyone in your household) so he basically gets a free gym membership now.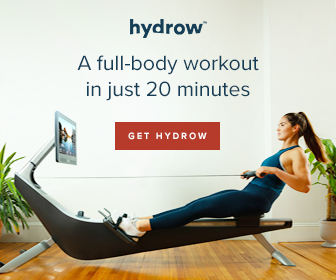 Peloton Community vs Orangetheory Community
What really got me hooked on Peloton was the community. Before I had my toddler, I had time to be super involved in my Orangetheory community and was always participating in challenges and events. But now I don't have as much time and found that I wasn't really able to be as involved as I was in the past.
Since everything's digital with Peloton, I've found my community online through Facebook groups and Reddit. I've found the community to be just as supportive (maybe even more) as my old Orangetheory community.
Are the Peloton Workouts Like Orangetheory?
The most similar Peloton workout is the Bootcamp Classes. Peloton now offers two types: a Bike Bootcamp and Tread Bootcamp.
When I did my first Peloton treadmill bootcamp I fell in love with how the structure was similar to what I was used to at Orangetheory, just without the rower or focus on heart rate. I still wore my apple watch and could see my heart rate but it wasn't a focus on how many splat points I'd get each class.
The 60 minute treadmill bootcamps are set up generally where there's 3 10 minute blocks on a treadmill (or you could do a HIIT exercise if you don't have access to the tread - see here for way to adjust to no equipment), and 3 10 minute blocks of strength work, alternating between the two.
The bootcamps are extremely similar to Orangetheory, just without the rowing part (which I personally was never a fan of). I found that the Peloton workouts were a little harder than Orangetheory - or at least I ended up pushing myself more.
Read more about my Peloton Bike Bootcamp review here
One of my favorite things about the Peloton Bootcamps is you can preview them ahead of time and know what muscle groups are the focus, as well as what music is going to be playing. I really like being able to choose what muscle groups I do instead of being surprised like at Orangetheory because I'm now able to get a more balanced workout.
Peloton Pros and Cons
Pros:
More Flexible - I'm able to do a workout any time I want, instead of having to sign up ahead of time, drive to the studio, etc. There's also no late cancellation fee!
More Variety - There's more variety with the programming
Less Expensive - I'm actually saving money each month with my Peloton membership and bike
Less "Corporate" Feel - I love that each Peloton instructor can make the workouts their own and bring their personality. The first Orangetheory studio I went to used to do this, but the new one I recently went to was very on script and never had any personality.
Cons
No Physical Community - This isn't huge for me anymore, but unless you live in New York there's no physical studio or community. I've found that by joining online groups like on Facebook or Reddit it more than makes up for the community piece. Sending and receiving high fives also help make it feel a little more "real"
Not many live classes - Live classes are generally early in the morning (East Coast) or late in the evening. I've found I don't mind as I like to take on demand classes more, but if you like live classes and shoutouts this might be something to consider (this also might change when the stay at home orders ease up and the studio reopens completely)
Favorite Peloton Instructors
I've had good experiences with every instructor, but I would have to say my favorite instructors are:
Treadmill: Matt Wilpers, Jess Sims, Chase Tucker and Robin Arzon
Cycling: Ally Love, Alex Toussaint, Cody Rigsby, Tunde Oyeneyin and Matt Wilpers
Bootcamp: Jess Sims
Peloton Challenges
Similar to Orangetheory, Peloton also has official (and non official) challenges to keep you motivated. Some of the challenges are run through the Peloton app and others - like Power Zone challenges - are run through fan groups.
Conculsion
I am so happy that I found Peloton and the amazing community. While there are some parts to Orangetheory I miss (like being in person), I find that Peloton just fits my schedule so much better and the community has been beyond amazing and supportive.
If you've been thinking about trying Peloton, I highly recommend doing the free trial of the digital app