This post is sponsored by Sivan Social. All comments and opinions are my own.
I'm 30 weeks pregnant and am officially in the nesting phase! Isn't it funny how it happens overnight? I've started washing and organizing Baby's clothes and washcloths, getting the nursery ready, and making lists of all the things we still need. I'm sure I'll be doing this over and over again over the next few weeks!
Macy's is having a big 2-day sale starting June 21-22nd that features hundreds of deals! I'm planning to use this to stock up baby's nursery with essentials, and getting a few things for myself (you gotta treat yourself, right?!!).
Here are some of the best deals I've found so far:
Carter Baby 7 Pack Body Suits
You can never have enough bodysuits for a newborn! I'm picking up a couple of packs of these adorable Carter's bodysuits while they're on sale.
Penguin Baby Girl Clothing Set
I found this adorable baby girl set that includes a bodysuit, mittens, socks, bib, washcloth, and more! I'm picking this up for baby girl as well as a few extras to keep on hand for gifts (they also have a boys version!)
Instant Pot Duo
The Instant Pot Duo is on sale for this insanely low price! This is one of my all-time favorite kitchen tools because it's perfect for easy (and quick!) dinners. Some of my favorite things to make are Instant Pot Buffalo Chicken and Hard Boiled Eggs!
Air Fryer
Like the Instant Pot, an Air Fryer is another must-have kitchen accessory. It makes dinner super quick and it doesn't heat up the entire house like a regular oven (my fave feature during summer).
Extra Large Griddle
An extra-large griddle is a must-have, especially when you have a baby! You can quickly make breakfast all on one dish #win!
Popcorn Maker
I've been eyeing this popcorn maker for a while and picking one up today! I love hot air popcorn machines because they're a healthy way to make popcorn, and they're a fun family activity! Plus they come in really cute colors - I love the light blue!
Giveaway
To help treat yourself, Savings.com is giving away 4 $250 Macy's e-gift cards in their #SaveBigAtMacys Giveaway! Click here to enter the giveaway!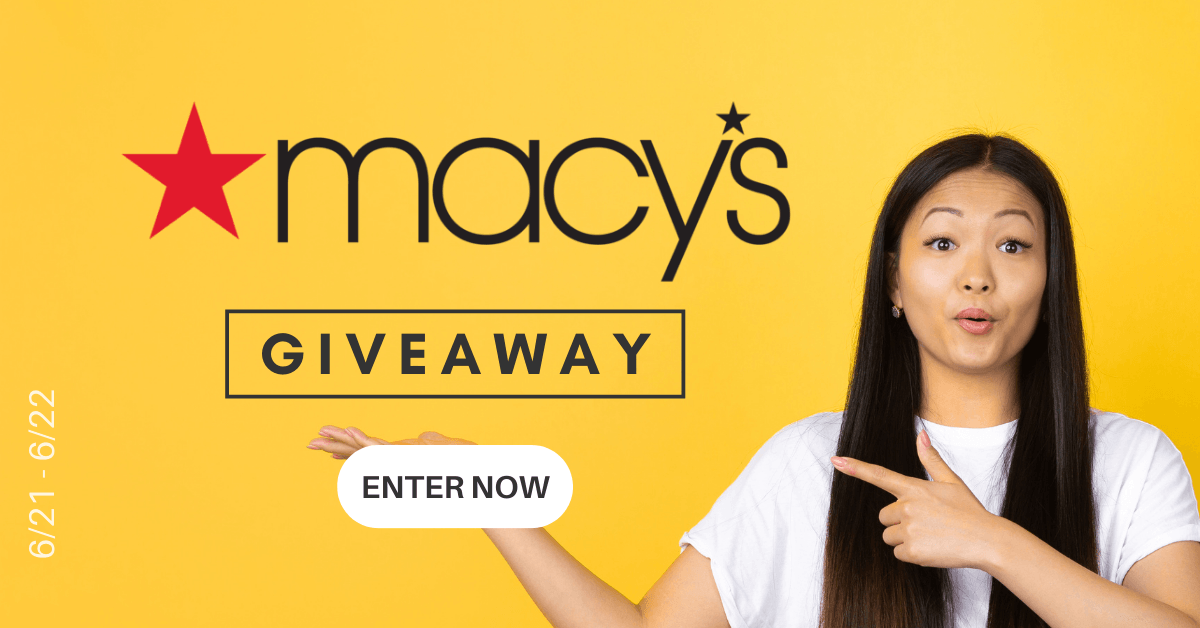 Good luck!
The contest runs Monday, June 21, 12:00am PST through Tuesday, June 22 11:59 PM PST, and 4 lucky winners will win a $250 gift card to Macy's! Click here for official rules and more.